Hand painted or hand dyed silk scarves
If you like silk scarves - you know how great it is to have these luxury wrapped around your neck.
I found some really lovely different styles of hand painted or hand dyed silk scarves shops in Etsy and want to share them with you.
Unique scarf on chiffon silk with lovely orange and brown colors combination by
TanjaDesign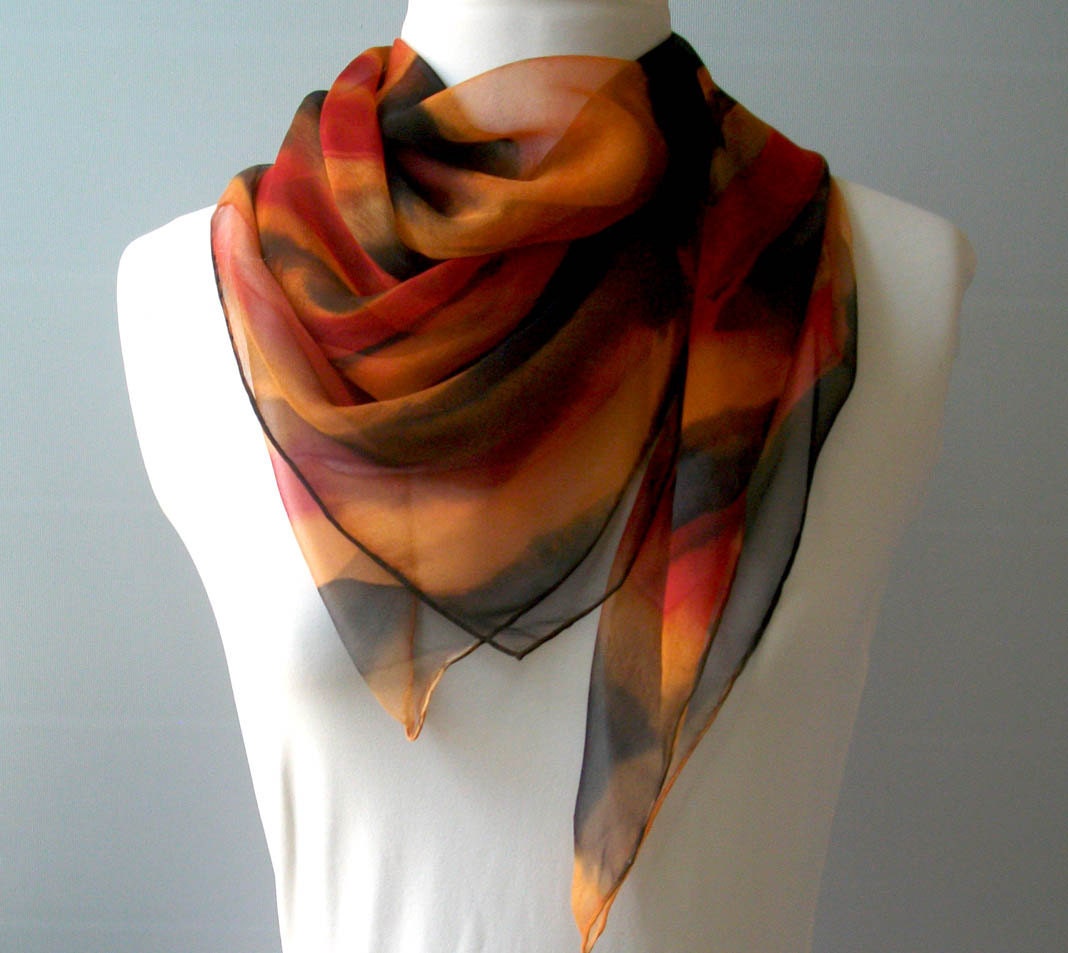 Lovely color combination chosen in this scarf by
Silk Home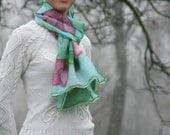 Interesting hand painted silk scarf with dragon flies on by
dragonfly1760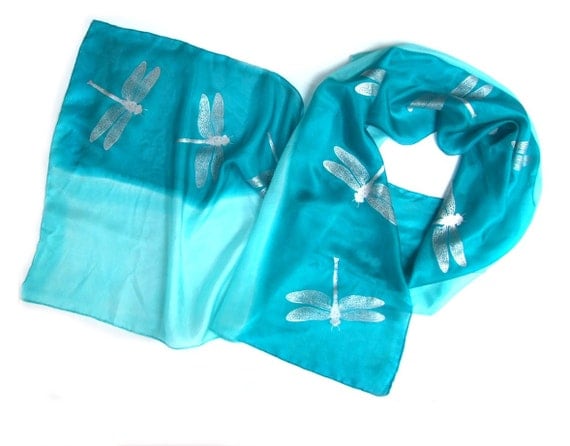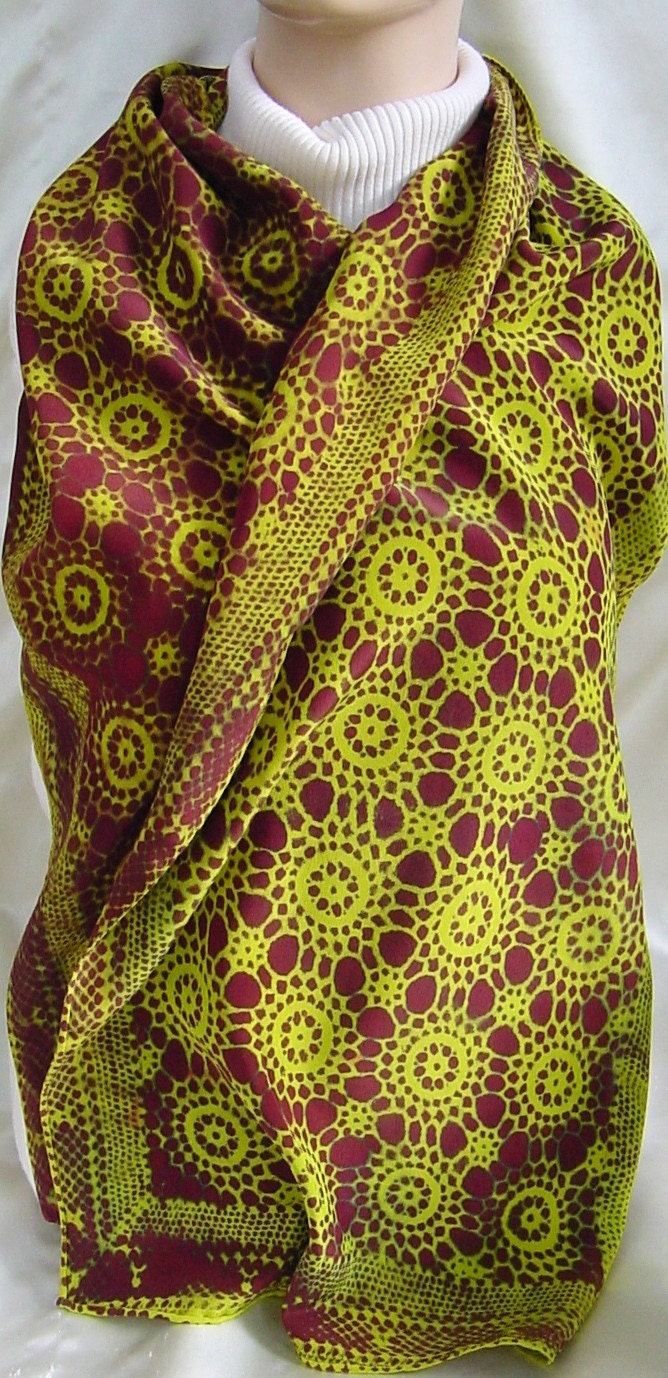 And this is only few of colleges who do nice work on silk scarves.